EXEDY
AUTHORIZED WHOLESALE DISTRIBUTOR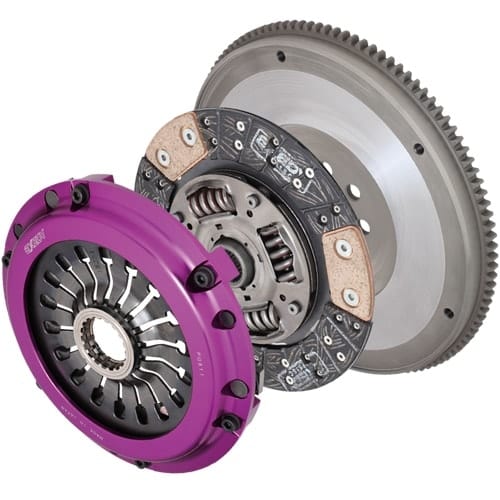 EXEDY
PERFORMANCE AND OEM CLUTCHES
Exedy was founded in 1923 and its clutch manufacturing business and prominent brand name Daikin Clutch are known throughout the world for supplying quality powertrain products. The company's pursuit of perfection and the assurance of safety underlie their famed quality and reliability. Their advanced engineering and patented innovations have made them the leading OEM manufacturer in the world for Clutches. EXEDY is also the undisputed world leader of performance sports and racing clutches.
The Exedy Group supplies Manual Clutches, Flywheels or other advanced Powertrain Components to all 11 vehicle manufacturers in Japan as well as many other vehicle manufacturers, construction / machinery industries in the world including GM and Ford.
In addition to accumulated know-how as a clutch specialist, the latest CAD equipment has been introduced. By utilizing CATIA (3D Design) and FEA (Finite Element Analysis) engineering, the most appropriate designs and configurations are tailored to meet each customer's requirements.
Exedy Multi Plate Clutches are assembled by hand with the finished products being individually assessed for clamp load and release characteristics. This extra effort and care provided by Exedy ensures the highest quality product every time you choose an Exedy product.